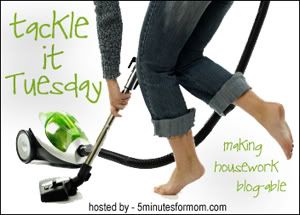 So I live in a house of chocoholics, to the point that my wonderful husband bought chocolate peanut butter when he saw it in the store, he and Kid Jedi say it is good, I couldn't tell you, I'm not a big chocolate person. I decided that for Kid Jedi's preschool graduation (June 5) that I was going to make chocolate chocolate chip cookies, but since, as usual, I had more to do than I had time I made them from mix. Well, today I made the recipe that I found on Food Network and it got 2 thumbs up from Kid Jedi. Here's your recipe:





Chocolate Chocolate Chip Cookies



2-1/4 c flour

1 tsp salt

1 tsp baking soda

2 sticks butter, softened

1 c granulated sugar

1 c packed brown sugar

2 large eggs, beaten

1 Tbsp vanilla

1/2 c unsweetened cocoa

2 c chocolate chips or M&M's or 2 Hershey's chocolate bars, chopped

1 c chopped walnuts (optional)



Preheat oven to 375 degrees. In a bowl, stir together flour, salt, and baking soda. In another large bowl, stir together butter, both sugars, eggs, vanilla and cocoa. Gradually stir flour mixture into butter mixture and mix until combined. Add chocolate chips and walnuts, if using, and stir to distribute evenly.



Drop by tablespoonfuls onto greased baking sheets and bake about 10 minutes (I had to cook them for 12 minutes on Airbake pans). Cool for 2 minutes on pans, transfer to cooling racks to cool completely.



Enjoy!



This is what I'm tackling this week. Let us know what you're tackling, then head on over to 5MFM for more Tackle it Tuesday posts.
Check out Friday Feasts at Momtrends.