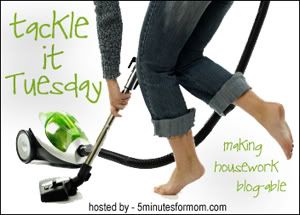 I'm sure you can probably tell from the title of my blog I like to cook. And as such, I like recipes, lots of recipes, from everywhere. This is my current collection of recipes I printed from the internet, got from people, etc., well at least the ones that were currently in my kitchen, I think I have a whole 3" binder of recipes in my basement.
Well, since one of the things I really want to do this year is to declutter our home, I decided it was time to use this software:
MasterCook to put my recipes in. Then, I can just take the laptop into the kitchen with the recipe open and cook to my heart's content. It will be easier to find the recipes because they will all be in one cookbook, and they have a convenient Search option. It will be easier to share my recipes because I am asked for them a lot and usually what I do is type them into here to share, if they are already there, I just have to export and send. The best part is I get rid of this pile of papers that seems to just get moved from place to place. Now as good as I am at typing, I didn't do all of these this week, I just decided to do them on Saturday. It will be an ongoing project, but it will be tackled!!
This is what I'm tackling this week, tell us what you are tackling and head on over to 5 Minutes for Mom to see what other people are tackling this week.