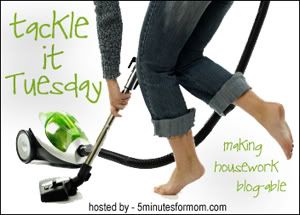 This week has been busy, to say the least, with looking for a job, I'm really trying to organize around here, but this week has been spent making Kid Jedi's costume. For Halloween, he'll be...a Jedi, Luke Skywalker to be specific. We went and looked at the costumes they were selling, and I didn't like them. I couldn't justify spending $40 for a costume made of cheap polyester when I could make it myself. So for $14, including the pattern, I made this.
The belt is a regular belt, it's a Pirates of the Caribbean Disney belt, but it's what he wanted to wear (and we already had it). This is Kid Jedi after Trick or Treating at Adventure Aquarium, they do a free trick or treat night (2 actually) each year for passholders.
This is what I've been tackling, let us know what you are tackling and check out
5MFM
to see what others are tackling.