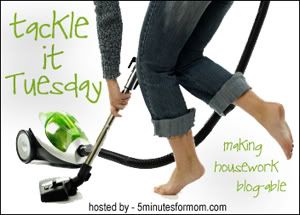 Well, my son's 5
th
birthday is coming up next Thursday (the 15
th
), and we are having a small party for him here on Sunday. So my tackle, once again without pictures, is to clean the house put away all our Christmas decorations and find homes for the ton of toys he got for Christmas. OK, so I haven't really tackled all of that yet but it's my project for the week, so I will post some pictures during the week.
What I have accomplished is making phone calls for everything I needed to do, portrait appointment, get his allergist to call in a refill on his Asthma inhaler that he uses daily, call my husband's grandmother since we haven't seen her for Christmas yet, make his yearly doctor appointment and call same doctor to get a referral for his allergist appointment on Thursday.
I also made my
New Year's Resolutions
and have actually started on them. We got a
Wii
from my parents for Christmas and I bought
Wii
Fit/Balance Board with my birthday money so I've been doing the different activities on that mostly every day, I can tell you that if you are as out of shape as I am, these activities will kick your butt. I try to do at least 30 minutes per day of the different activities on
Wii
Fit and I'm doing pretty
ok
with it, I need to make sure I do it on the weekends too to keep getting better.
So this is what I have/am tackling this week, let us know what you are tackling and then head on over to
5 Minutes for Mom
to see what other
bloggers
are tackling.