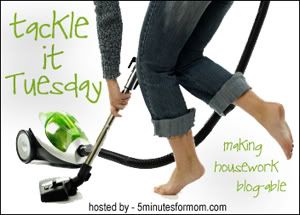 This week we tackled getting ready for Christmas. We put up our tree as you can see here.
We also put up a pine garland on our banister. We put up our candy canes outside along our sidewalk, but that's as far as outside went because we then got rain and you can't really decorate outside in the rain.
So, what did you tackle this week? Head on over to 5 Minutes for Mom and check out what other bloggers have tackled this week.