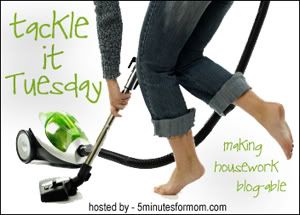 Well, I was supposed to obviously do this yesterday, but as it's Christmas time I ran out of time yesterday, so I'm posting this first thing, of course it helps that my husband took our son to work today.
So anyway, my tackle it was some homemade Christmas presents, I knitted scarves for my son's teacher and aide (of course the pictures are still on my camera and my husband took the laptop with him to work so I'll have to add them later) and I made this fleece tie blanket for my son.
Here's a close up of the material.
The material isn't what I would have chosen normally, but he wanted red, it's his favorite color and
everything
has to be red.
I also am making a red plaid blanket with a red facing for my husband but it isn't quite done.
Check out what other Moms did yesterday at
5 Minutes for Mom
.