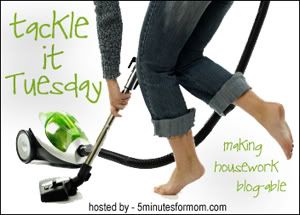 Well a few weeks ago, I had
blogged
that I intended to finish this lovey for my friend who was due June 23. Well this past Saturday, we were blessed to have a new little girl in this world. She was a few weeks early, but healthy. She's now home with her loving Mom, Dad and big brother. Anyway, I spent yesterday finishing the lovey.
It came together really quickly and I love the way it looks. I will definitely be looking at more sewing ideas from
You Can Make This
. As a matter of fact, my next sewing project is a handbag pattern I got from there.
This is what I'm tackling this week, let us know what you're tackling and check out more tackles at
5MFM
.